It's A Free Superfood Weekend!!
Friday March 27th
It's been a while since we last had one, so it's time for another...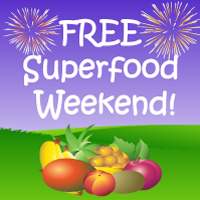 Update: The Free Superfood offer has now ended!
In case you haven't been around for a Free Superfood Weekend before, this simply means that Superfood is FREE for everyone from now until the end of this weekend :)
Have fun!